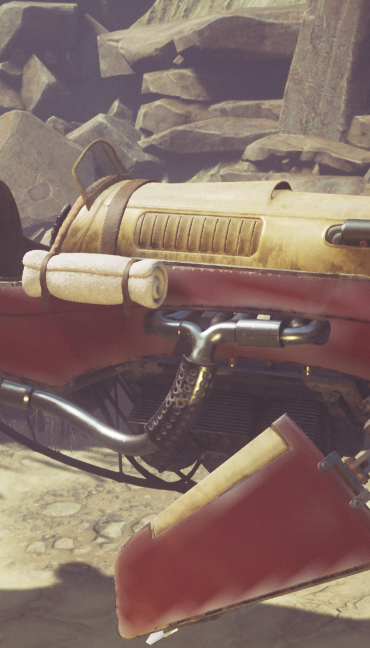 Race Against Time & Sand Pirates!

Original VR game created and designed by Michael Ingrassia. Built specifically to work on the Atomic A3 Professional series chair by Talon Simulations.

This heart-pounding, visually stunning racing game gives riders a fun "Mad Max" style adventure to get refueled and safe before nightfall. Point Horizon, a once promising community of the future is now a barren wasteland of sand and canyons run by gangs of sand pirates out to "kill ya...and take ya car!"

POINT HORIZON will be premiering for the first time at the 2017 IAPPA Convention in Orlando, Florida before becoming a major arcade game at VR and Simulation arcades around the world in 2018!